Partners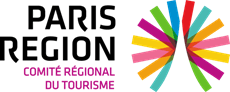 The Paris regional tourism committee (CRT) thanks to its actions towards tourist operators, carries out the promotion and development of the region abroad.
Ressources, tools and networks are implemented to make touristic operators able to develop a qualitative and innovative offer.
The quality of reception, information, services and tourist services is one of the major concerns of tourists. This is a major area of work for the Paris Île-de-France RTA.
Managing waiting times and flowson Ile-de-France tourist sites is a daily challenge.
The CRT is developing actions towards queue and flows management in touristic sites. In this context, it signed apartnershipwith Affluences in June 2017.